Previous version feature of windows 7 is definitely a lifesaver as it can quickly recover and restore damaged and deleted files.
Windows 7 is definitely quick in boot up and shut down time and operating performance. Besides, it offers users an additional feature of quickly recovering deleted files.
This additional feature of windows 7 is called as restoring previous versions. Generally, these previous versions are either replicas of documents created by Windows 7 backup or document that windows 7 stores automatically as part of a restore point.
This new feature of windows 7 allows users to restore their previous versions of files and folders or any other data that was corrupted or deleted. Depending upon the type of file, users can simply save their files and documents to different location and can even restore them.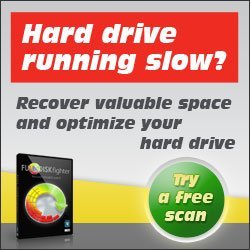 Furthermore, any of the documents that are screened by system restore can be recovered, if the user's system restore is enabled in any division or computer drive and has created a restore point prior to the modification of a file.
Further, to instantly recover documents using windows 7 previous version feature, users just need to simply open any Explorer window and right click on the file or folder they want to restore. Afterwards, users should select the option of "Restore Previous Versions."  For example, if users mistakenly deleted a file from My Documents folder, then they should browse to that particular folder and open previous versions from it. 
However, users should note that this will only appear on files and folders and is not applicable for libraries or system drives.
After clicking on the option of 'Restore previous versions', users will see a list of accessible previous versions of the documents. The list will contain all the files stored on a backup (if users are using Windows Backup feature to back up files) along with restore points in windows 7.
But prior to restoring the previous version users should select the version first and click on Open and windows 7 will itself display all the previous copies of the folder that are accessible.  This way, users can check that whether the version of the folder they want to restore is correct.
After the users have ensured that it's the correct version, they just need to click on the restore option and the file and the file will be restored to its initial location.
However, users should note that if their current document is not available in some other restore point and they have not copied it somewhere else for back up, then they cannot recover it. Further, Windows 7 will inform users that this action can't be done.
After the completion of restoration, a success message will be displayed on the computer screen. Users should click on 'OK' to end it and then check the contents by navigating through the folder that whether files have been recovered.
Finally, this makes Windows 7 System Restore free from the requirement of complete system restore. Thus, Previous Versions feature is surely beneficial.
If you on the other hand are not going for restoring files on Windows 7 but deleting junk files and recover disk space in Windows 7 you should give our FULL-DISKfighter a go!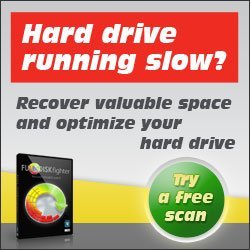 GD Star Rating
loading...
How to Quickly Recover Deleted Files in Windows 7

,